About the 6th UThFest
Uka Tarsadia University envisions encouraging education of the youth at all levels with an emphasis on all-round development. The fountainhead of this 6th UThfest lies in our vision to cater to the needs of the youth by maintaining a sensible balance between their academic and extra-curricular interest. Youth festival activities are an integral part of educational programme because they provide scope for democratic living; develop social skills, sense of cooperation, team spirit and self-discipline, important for the citizens to function in a democracy. All this is possible only through students' participation in co-curricular and extra-curricular activities. This mega event of "6th UThfest" would be a University level competition that aims at active participation from Diploma, UG & PG students of constituent institutes/departments of UTU.
6th UThfest intends to explore the multi-faceted abilities and latent talent of students. It focuses on evaluating reading, speaking, dancing, acting, singing, drawing, analytical and presentation skills of the students. This Mega Event provides them with a platform to exhibit the same. This mega event is divided into 38 different events in 6 different categories. It is an attempt to summon all the talented young minds and make them test their varied fields of expertise in the confines of different challenges. We look forward to your enthusiastic participation.
Theme of 6th UThfest - "India of my Vision"
Indian civilizational heritage is built on universal spirit. India always stood for friendship and extends warm hands to the whole world.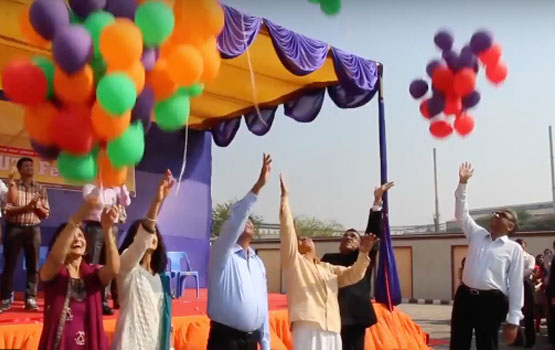 We have made significant achievements in the last seventy years in food production, health sector, higher education, media and mass communication, industrial infrastructure, information technology, science and technology and defense.
Former president Late Shri A.P.J. Abdul Kalam said the great challenge of transforming India can be achieved through youth which has got the power of ideas, ambition and ability. He also said "This resource of the youth is an important building block for transforming India into a developed nation."
In line with words of Dr. Kalamji we at UTU has kept theme of 6th UThfest as "India of my vision". We strongly believe that all our efforts should be focused towards building India at various levels in a coherent and in an integrated manner. To face the challenges of India, there must be a vision to ensure focused action of youth of this great country with varied capabilities. What can be that vision? This is the time to ignite the minds of the youth. The 6th UThfest is designed to serve as a platform for our students- youth to define their visualization of the India through their art, dance, speeches, drama, music etc. and discuss the wave of new imagination that is spurring the Indian to create unprecedented opportunities in near future.