Extracurricular Activities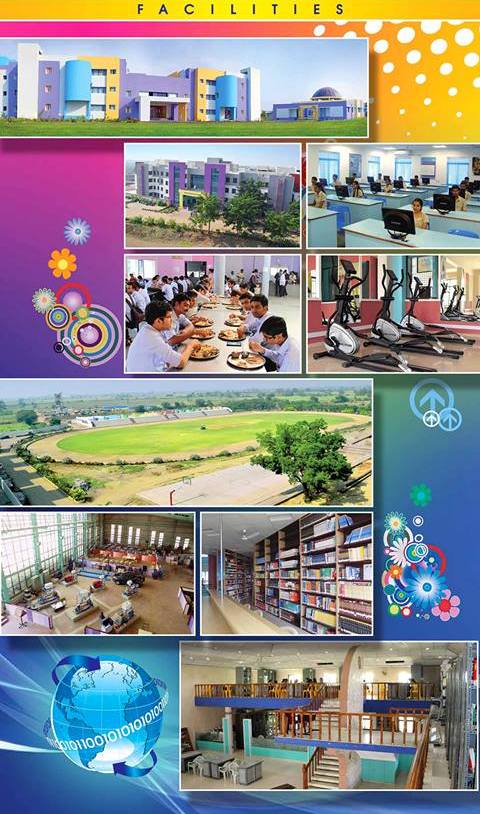 Sports
At UTU, Sports occupy a pivotal role in providing an all-round development to the students and provide a forum for interaction amongst themselves, with the rest of the University community as well as with outsiders. The University Sports Wing provides excellent opportunities and facilities in a variety of outdoor sports and indoor games.
Gifted talents are encouraged through various competitions. Major annual events organized by the Sports Wing include the Annual Sports which are essentially inter-institutional competitive events. In addition, several other competitive events and games are also organized at the inter-hostel, inter-class and inter-faculty levels. Through their energetic and active involvement with curricular and extra-curricular activities, the students of UTU have won many laurels.
---
UTU offers a huge set of activities, with everything from indoor to outdoor games. The Sports complex of UTU has badminton, volley ball and basket ball courts, football & cricket ground. Resources for other indoor games, like carrom, chess and table tennis are also available. Students play competitively in national leagues and take part in friendly fixtures against other institutes and universities, at state and national level tournaments.
Sports Meet is held annually in the winters (February-March) wherein all the institutes of UTU host indoor and outdoor sporting activities for students and faculties.
So, whether you're an award-winning athlete or an ex-couch potato, there's bound to be something for you.
---
Sports Wing Co-ordinators
Role :
To conduct the intra and inter college competitions
To coach students for participation in state and national level tournaments.
To encourage/motivate students to participate in sports and fitness activities
| Co-ordinators | Contact |
| --- | --- |
| Mr. Bharat B. Vaidya | bharat.vaidya@utu.ac.in |
| Mr. Bharat B. Vaidya | sunil.gamit@utu.ac.in |
---
Facilities
Sports Wing Committee
The UTU Sports Wing Committee comprises of representatives of all constituent institutes/departments of Uka Tarsadia University.
Institute/Department
Name of Faculty
Contact
Shrimad Rajchandra School of Sports
Mr. Bharat B Vaidya
Mr. Sunil L Gamit
9825311016
9913703708
Maliba Pharmacy College
Dr. Ketan Ranch
9925475599
Maniba Bhula Nursing College
Mr. Satheesh Biradar
9099919288
Shrimad Rajchandra College of Physiotherapy
Mrs. Poonam Shah
9408955296
Shrimad Rajchandra Institute of Management and Computer Application
Mr. Jitendra Upadhyay
9909812837
C. G. Bhakta Institute of Biotechnology
Mr. Harsh Desai
9510587464
Department of Chemistry
Mr. Anand Patel
9998579879
B. V. Patel Institute of Business Management, Computer and IT
Mr. Dharmaraj Solanki
9909890629
Babu Madhav Institute of IT
Mr. Sandip Delwadkar
9328719610
Chhotubhai Gopalbhai Patel Institute of Technology
Mr. Fenil Khatiwala
7405894053
Department of Commerce
Mrs. Arpana Bhatti
9913028363
Department of Computer Science
Mr. O P Chandrakar
9374279151
SRIMCA- Department of Management
Mr. Gautam Donga
9624096707
Raman Bhakta School of Architecture
Mr. Sandeep Sisodia
9099071630
Out Door :
Open play ground with audience seating capacity of around 3000 persons for variety of sports
Cricket ground Tuff wicket of length 20.12 m and width 3.05 m.
Standard Basket Ball Court of length 28 m and width 15 m.
Volley Ball Court for 12 players both sides 18 m to 9 m, height of pole 2.24 and 2.43 for women and men respectively.
Foot ball ground standard court with goal posts.
Hockey sticks, balls and other sports equipments are available in sufficient quantity at the School of Sports for students of the University.
Kho-Kho length 29 m and 16 m with 2 poles.
Kabaddi play grounds for boys and girls.
An international measurement 400 metres track along with running blocks, relay baton, jumping pit (high Jump) Pole vault, hurdles, shot put, discus, hammer throws.
Indoor :
Indoor badminton and tennis courts are available at the campus. Table tennis facilities are available at Physiotherapy College, Management College, boys hostel and girls hostel.
Carrom and chess boards are available at various department of university.
Modern body building and physical exercise equipments like parallel bar, balancing bar, horse bar, etc. are available at Gymnasium at Physiotherapy department.