E-Transcript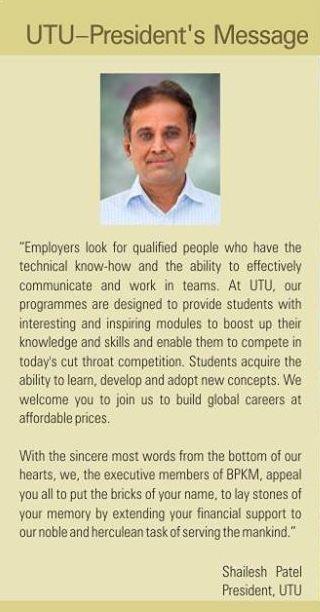 Procedure for Application
From now on, students will have the option of receiving digitally signed electronic transcripts. We have introduced an online system that students should use when applying for transcripts.
For students applying to US Universities for further education, we are now a part of the Truecopy-Parchment online Transcript network, which allows you to send electronic transcripts directly to the receiving system of the Universities of your choice. Most US Universities now accept / encourage online applications. The benefits of the online transcript service are as follows:
No hassle of obtaining and posting multiple copies of paper transcripts
Much faster delivery of transcripts to the US Universities
You will receive an acknowledgement of successful delivery of the transcript
Students who need a copy of their transcripts for their own use can request their digitally signed transcripts to be sent to their own email ID.
Charges
INR 1000/transcript if you wish to receive your transcript on an email id
INR 1700/University if you wish to send your transcript online to US Universities.
These charges are payable On-line.
How to apply for a transcript ?
Please follow the steps given below:
---
1. Click on the link Student Transcripts on the website. This will bring you to the Document Request form.
2. Check the Transcripts option and fill in all the details on the form and click on "Submit Request" button.
3. Student details will be displayed. If these are correct click on "Submit" button.
4. Your application is now sent for approval to the concerned authorities in the college. Once it is approved, you will receive an email from ( to be filled in ) on the email id that you provided in Step2 with a link to proceed to the next step.
5. Clicking on that link will bring you to the Recipients form.
6. If you wish to send your transcripts to US Universities, select the desired names from the list box. You can select as many as you like in one go. Click on "OK" button. Go to Step 7.
7. If you wish to only get a copy of the transcript on email, you can only specify the email id without selecting any of the US Universities in the list box. Click on "OK" button.
8. This will bring you to the Proceed to Payment page. Please note down your transaction id. You will need to complete the payment either online (credit/debit cards or net banking) or you could make an offline payment - i.e., a deposit into a bank account.